Description
The Ciara Chain Belt adds the perfect amount of edge to any outfit! This completely adjustable belt can be worn with a double chain in the front, or the tail can be clasped to add a third layer of chain!

- Metal chain belt

- Metal clasp closure

- One size fits all!

End to End: 40 in / 101.6 cm
Related Products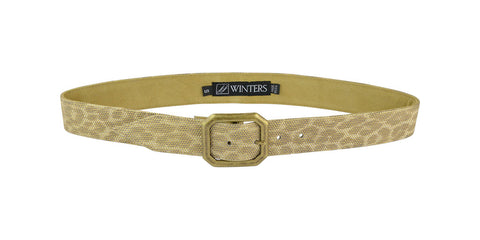 Our best-selling belt is here! Whether you want to blouse a dress or throw it on with blue jeans and a tee—the Kylie Belt completes any outfit! - Solid Brass Buckle - Leather imported from Italy - Made in USA, in Los Angeles, CA! Measurements Width: 1.5 in / 3.75 cm Sizes: XS - XL
$129.00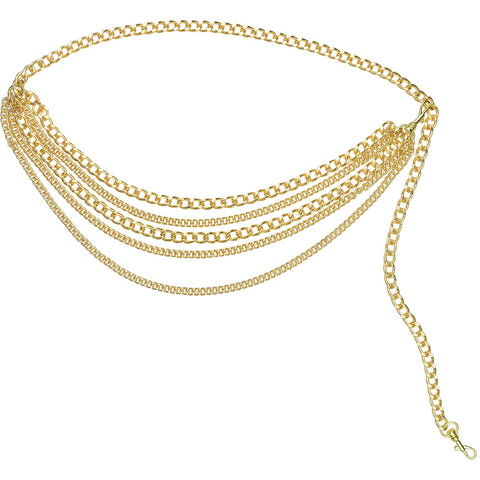 The Charlie Chain Belt definitely makes a statement! This completely adjustable belt has 5 layers of chains in the front, and the tail can be clasped to add a sixth layer of fun! - Metal chain belt - Metal clasp closure - One size fits all! End to End: 40 in / 101.6 cm
$89.00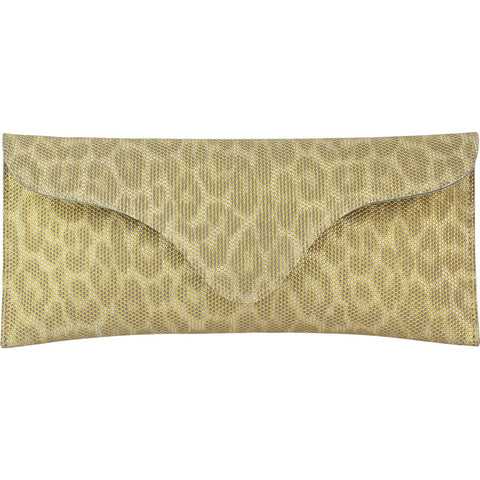 This envelope shaped flap clutch is one of our most popular clutches yet! Wear it as a crossbody, or tuck the chain in and use it as a clutch! It doubles as a makeup case and/or brush holder! - Magnetic snap closure - Interior pocket/card slot - Leather imported from Italy - Made in USA Measurements Height: 4.75 in / 12 cm Width: 11 in / 28 cm Depth: 3 in / 7.5 cm Drop: 23 in / 58.5 cm
$109.00

The Ivy Crossbody is the perfect shade of caramel, and made of buttery soft, Genuine Leather. With it's gleaming hardware and adjustable strap, this versatile crossbody can be worn with just about any look! PS: This bag was hand-picked by Rachel Zoe for her Fall 2019 Box of Style! - Magnetic snap closure - Adjustable strap - Interior zipper pocket - Genuine Leather Measurements Height: 6.5 in / 16.5 cm Width: 8.25 in / 20.96 cm Depth: 2.5 in / 6.35 cm Strap Drop (Adjustable): 19 - 22 in / 48.26 - 55.88 cm
$148.00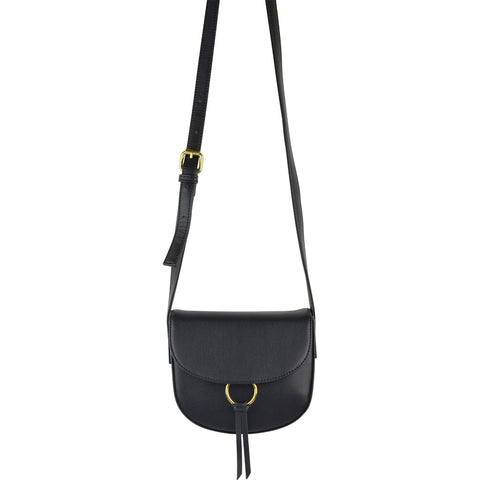 It's back in black! The fan-favorite Ivy Crossbody now comes in Black Leather! With it's gleaming hardware and adjustable strap, this versatile crossbody can be worn with just about any look! PS: This bag was hand-picked by Rachel Zoe for her Fall 2019 Box of Style in Vachetta Leather! - Magnetic snap closure - Adjustable strap - Interior zipper pocket - Genuine Leather Measurements Height: 6.5 in / 16.5 cm Width: 8.25 in / 20.96 cm Depth: 2.5 in / 6.35 cm Strap Drop (Adjustable): 19 - 22 in / 48.26 - 55.88 cm
$148.00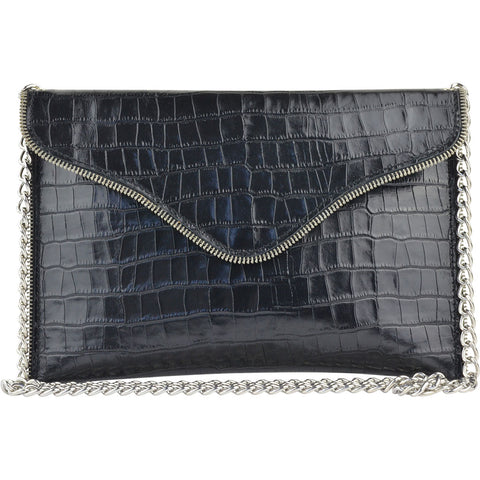 A larger version of our most popular mini chain clutch! Great for every day use, or a night out, sure to fit all of your essentials! - Chain strap detail - Magnetic snap closure - Interior pocket/card slot - Leather imported from Italy - Made in USA Measurements Height: 7 in / 17.75 cm Width: 10 in / 25.5 cm Depth: 1 in / 2.5 cm Drop: 23 in / 58.5 cm
$129.00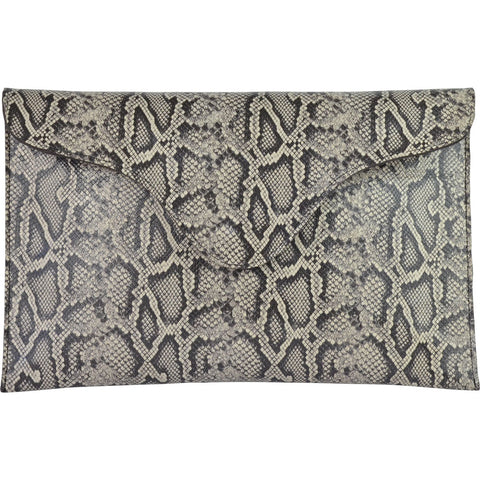 The Blake Clutch is one of our best selling clutches! A simple yet edgy envelope clutch with sure to turn heads! - Magnetic snap closure - Interior pocket/card slot - Leather imported from Italy - Made in USA Measurements Height: 8 in / 20.25 cm Width: 13 in / 33 cm Depth: 4 in / 10.25 cm
$129.00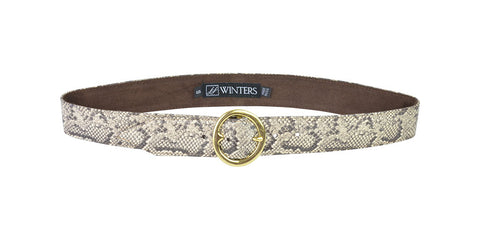 A simple belt to dress up or dress down, with a classic, yet edgy circle cinch buckle! - Brass circle buckle - Leather imported from Italy - Made in USA Measurements Width: 1.5 in / 3.75 cm Waist Belt Size: XS - XL
$129.00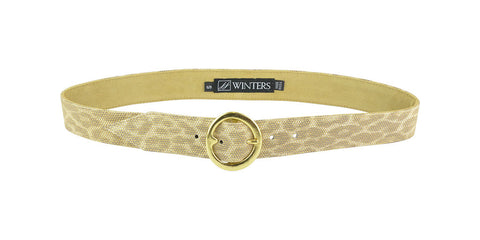 A simple belt to dress up or dress down, with a classic, yet edgy circle cinch buckle! - Brass circle buckle - Leather imported from Italy - Made in USA Measurements Width: 1.5 in / 3.75 cm Waist Belt Size: XS - XL
$129.00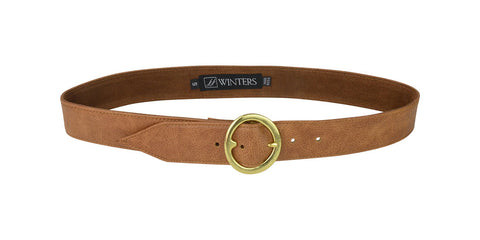 A simple belt to dress up or dress down, with an edgy circle cinch buckle! - Solid brass circle buckle - Leather imported from Italy - Made in USA Measurements Width: 1.5 in / 3.75 cm Waist Belt Size: XS - XL
$129.00
A simple yet edgy belt with grommet detailing and a circle buckle! - Solid brass round cinch buckle - Grommet detailing - Leather imported from Italy - Made in USA Measurements Width: 1.5 in / 3.8 cm Waist Belt Size: XS - XL
$129.00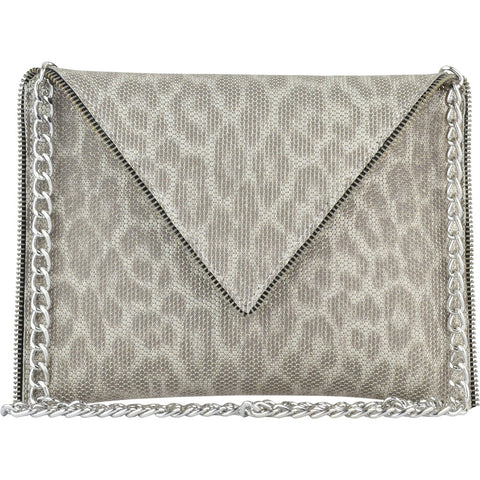 This little envelope chain crossbody has just the right amount of cool with it's zipper edging and embossed leather details! - Magnetic snap closure - Interior pocket/card slot - Leather imported from Italy - Made in USA Measurements Height: 6.5 in / 16.5 cm Width: 8.75 in / 22.25 cm Depth: 1 in / 2.5 cm Drop: 23 in / 58.5 cm
$129.00